Vexceed Original Stories: Digital Marketing News – May 13, 2022
YouTube Shorts Hits 30 Billion Views per Day
In Q1 2022, YouTube Shorts reached 30 billion views per day. This makes for a four-fold increase from Q1 2021.
In addition, YouTube confirms that it will start running ads on Shorts videos.Pretty sure no one wants to watch a long ad on a short video, right?
At this point in time, if you want to earn revenue from YouTube Shorts, you'll have to do that via the Shorts Fund. You don't have to join the YouTube Partner Program to earn some of that cash.
Also, If you're not using YouTube Shorts, consider using that platform to promote your brand.
Bing Updates Its User-Agent
This past week, Bing confirmed that it's updating the agent it uses to crawl your website. Going forward, Bingbot will use two agents: one for desktop and one for mobile.
The old user agent looks like this: "Mozilla/5.0 (compatible; bingbot/2.0; +http://www.bing.com/bingbot.htm)"/
The new user agent for desktop looks like this: "Mozilla/5.0 AppleWebKit/537.36 (KHTML, like Gecko; compatible; bingbot/2.0; +http://www.bing.com/bingbot.htm) Chrome/W.X.Y.Z Safari/537.36".
And the new user agent for mobile looks like this: "Mozilla/5.0 (Linux; Android 6.0.1; Nexus 5X Build/MMB29P) AppleWebKit/537.36 (KHTML, like Gecko) Chrome/W.X.Y.Z Mobile Safari/537.36 (compatible; bingbot/2.0; +http://www.bing.com/bingbot.htm)".
Microsoft says it will use the existing agent until this fall. You won't need to make any changes to your robots.txt file to accommodate the change.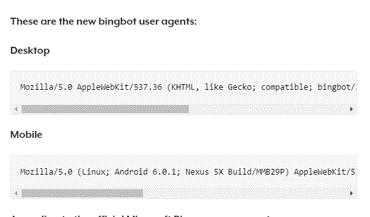 Google Offers SEO Certification
This past week, Google announced Google Career Certificate scholarships for U.S.-based businesses. The company will offer companies up to 500 scholarships each.
"Businesses can use Google Career Certificates to train their employees for jobs in data analytics, digital marketing & e-commerce, IT support, project management or user experience (UX) design," Google said in a statement to the press.
Google also said that all course instructors are Google employees and subject matter experts.
As part of the digital marketing course, students will learn to become a "Search Engine Optimization Specialist."
And it's free of charge for scholarship recipients. So think about whether you or anybody on your team needs that Google SEO certification. So, yeah. You can get certified in SEO.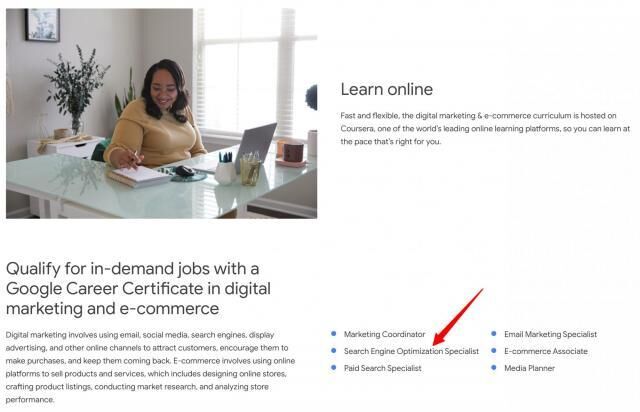 Twitter Miscounted Users for Years
Yup, you read that right. "Miscounted." This past week, when Twitter announced its quarterly results, the company said that it had inflated the number of users since 2019.
Specifically, the company reported that it miscounted the number of monetized daily active users (mDAU). According to Twitter, the miscount is the result of a feature that allowed people to link accounts and switch between them.
As a result, Twitter reported somewhere between 1.4 million and 1.9 million "extra" users.
And we believe it's more than a coincidence that this news comes on the heels of Elon Musk buying Twitter for a cool $44 billion.
YouTube Launches Live-Stream Cross Promotions
YouTube recently announced that it's rolling out cross-channel live redirects. The company previewed the feature back in March. Now, it's open to all eligible publishers.
"Today, creators with at least a thousand subscribers can use a feature called live redirect to direct their viewers from a live stream or premier to another live stream or premier on their own channel," YouTube said in a statement.
"But they can't send their viewers to a live stream or premier hosted on another channel. With this launch, creators with at least a thousand subscribers and no active community guidelines strikes will be able to direct their viewers to a live stream or premier hosted on a different channel."
Additionally, YouTube will also add Key Moments analytics to the mobile YouTube Studio app. Soon, you can use that app to learn about when viewers click away and when you hit your highest levels of engagement.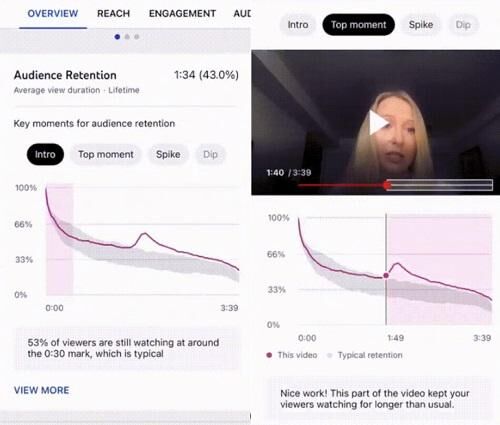 TikTok Offers Collaboration Guide
Would you like to collaborate with a popular TikTok creator for an ad campaign? If so, you're in luck. TikTok just published a 25-page guide to working with popular publishers.
The guide includes:
An overview of why you should work with TikTok personalities
An explanation of how they can help you improve campaign performance
Creative tips
Info about the Creator Marketplace, TikTok's place for highlighting the best talent on the platform
Case studies
TikTok is on track to pass 1.5 billion users this year.
Vulnerability Found in HubSpot WordPress Plugin
This past week, WPScan and the United States Government Vulnerability Database announced a vulnerability in the HubSpot WordPress plugin.
The vulnerability enables hackers to perform a Server Side Request Forgery attack.
If you're unfamiliar with SSRF, it enables a malicious user to read or even update server-side resources. In some cases, the attacker can even post data to resources that aren't exposed.
The plugin is currently used by more than 200,000 site owners.
However, HubSpot has already released a series of fixes to take care of vulnerabilities. Be sure to get the latest version if you're using the plugin.
Google Lets Users Limit Ads About Weight Loss and Dating
Google recently announced that it's expanding its "sensitive ads" category to include ads about weight loss and dating.
What that means for you as a consumer: you can opt to see fewer ads on those subjects.
What that means for you as a marketer: if you're in either of those niches, you might have more trouble reaching people in your target market.
The "sensitive ads" category applies to both YouTube and display ads, by the way.
Other sensitive subjects include gambling, alcohol, pregnancy, and parenting. So, if you're marketing for dating or weight loss businesses, find new ways to reach people in your target market that don't include Google Ads.