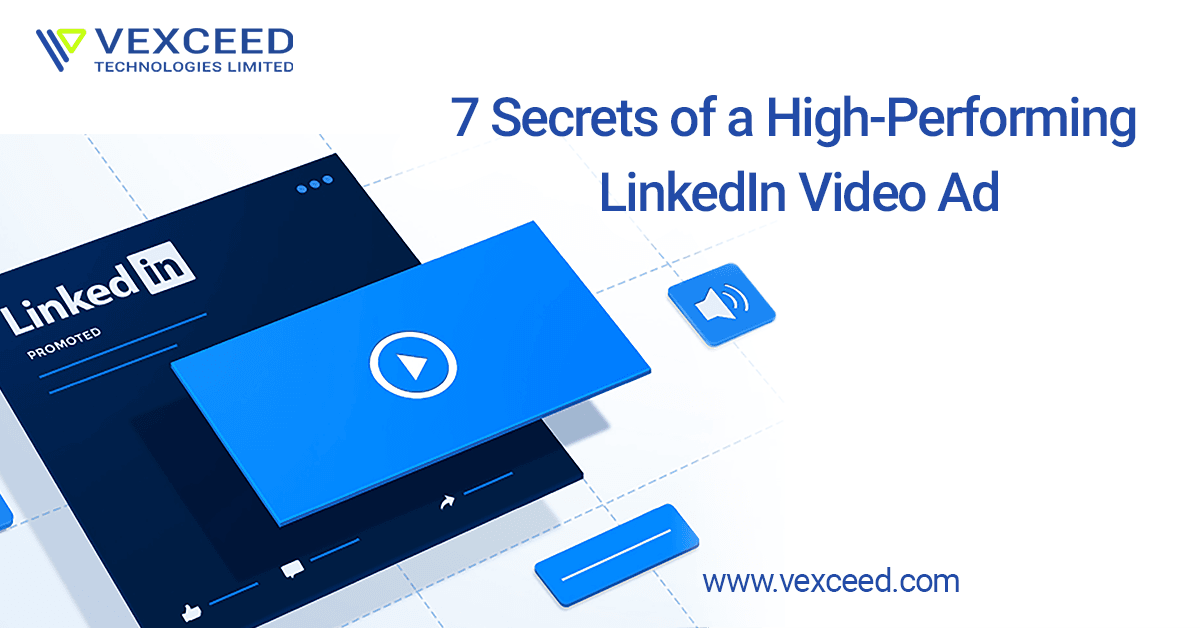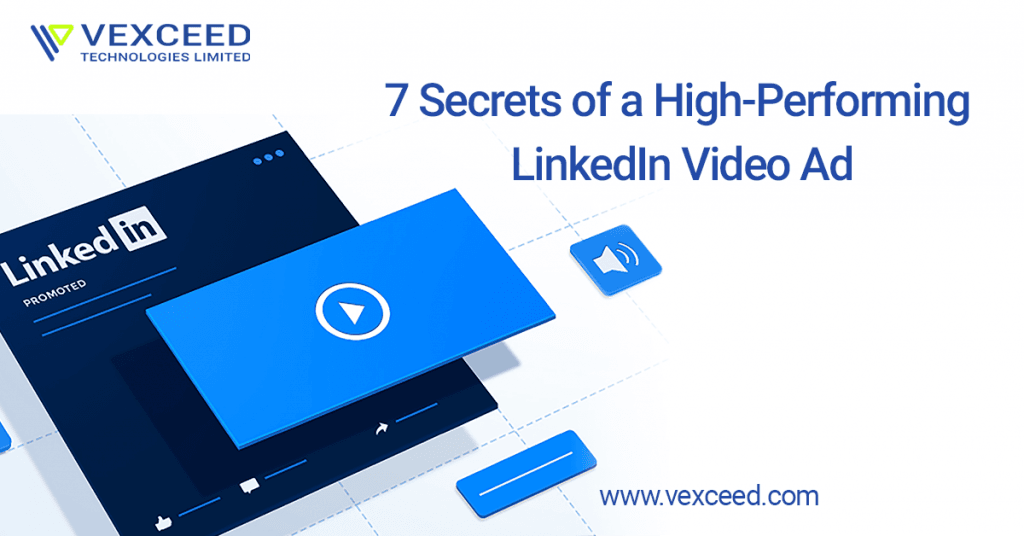 7 Secrets of a High-Performing LinkedIn Video Ad – LinkedIn video ads offer businesses the incredible opportunity to promote their brand to high-quality B2B audiences.
As a matter of fact, according to Marketingland.com, videos on LinkedIn generate about 20x more shares than any other content format on the platform.
The great thing about advertising on LinkedIn is that it is no different from other social platforms like Facebook. However, because the majority of LinkedIn users are professionals, the concept of your video ad may have to appeal to them professionally in order to generate engagement.
As a business owner, naturally, if you want to run a video on LinkedIn, you'd want it to perform exceedingly well.
Not a lot of people can successfully create a high-performing video ad on LinkedIn. The truth is it's not easy to think of a creative video that will drive up a lot of engagement.
However, using the right information in this article, your video can stand out amazingly on the professional social platform.
The tips in this writeup may not give you exactly what you need to come up with an engaging video but they will definitely give you insights and guide you into creating the most fabulous high-performing video ads on LinkedIn.
But before we dive into the secrets, there are some important video specifications that must be complied with for your ad to be approved on LinkedIn.
LinkedIn Video Specifications
In case you haven't realized it yet, creating a video is a tad more complex and expensive compared to producing a simple banner for Sponsored Content.
Because of this, it is imperative to have a comprehensive understanding of the type of video and marketing messages LinkedIn users will consume on the platform.
In addition to this, video ads are required to fit certain technical specifications unique to Linkedin. So, before we look at the secrets of high-performing LinkedIn video ads, let's pay attention to the basic technical requirements for a sponsored video.
Now, the maximum video duration on LinkedIn must not exceed 3 minutes and 30 seconds. However, LinkedIn has hinted that the most successful videos usually have a length of not more than 15 seconds.
Other technical specs needed for LinkedIn video ads include:
Layout: Horizontal – Videos in vertical format can only be used in organic campaigns.
File size: Video size should be between 75kb and 200 MB.
File format: Videos can be uploaded in mp4.
Frame rate: This shouldn't exceed 30 FPS (frame per second).
Click here for the full technical information.
Secrets of a High-Performing LinkedIn Video Ad
Great, we are back to the main topic of this article. The tips here also come with examples of high-performing LinkedIn video ads.
Of course, we don't expect you to recreate exactly the same videos here and put them up as an ad.
However, we believe you can gain some sort of inspiration from these videos on your way to producing your own high-performing LinkedIn video ad.
1. Clear communication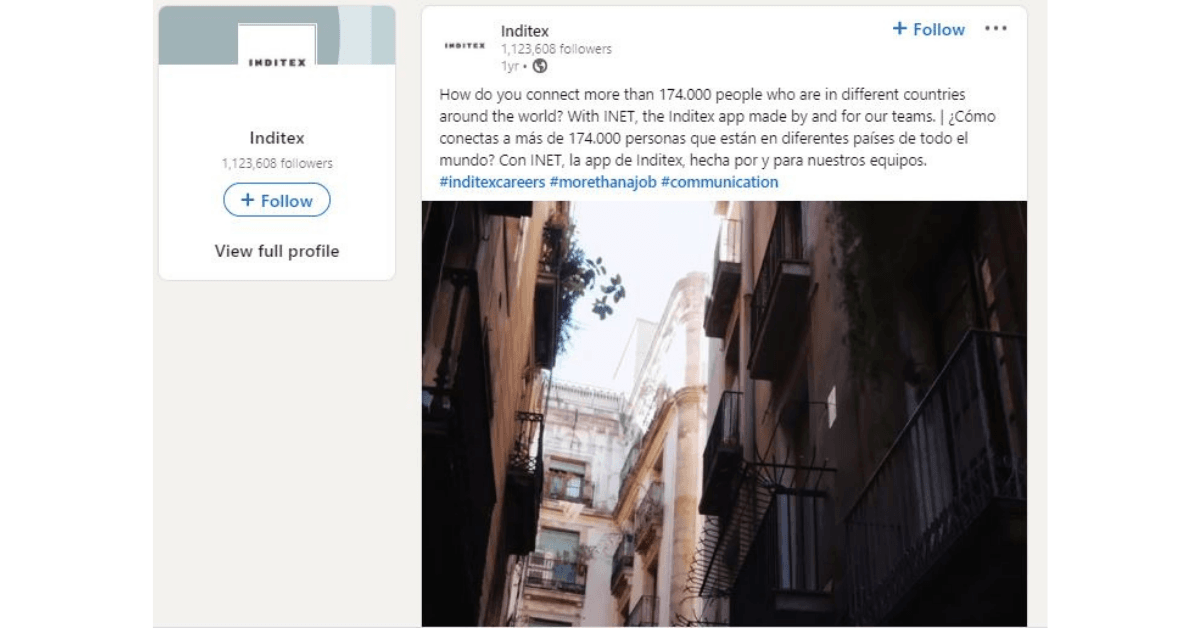 Establishing a clear communication of your message is very important when producing a video ad. Take a look at this example of a LinkedIn video made by Spanish multinational company, Inditex.
The goal of the video is to promote the organization's latest app, INET as it highlights how Inditex aims to connect teams across the world.
2. Unique interactions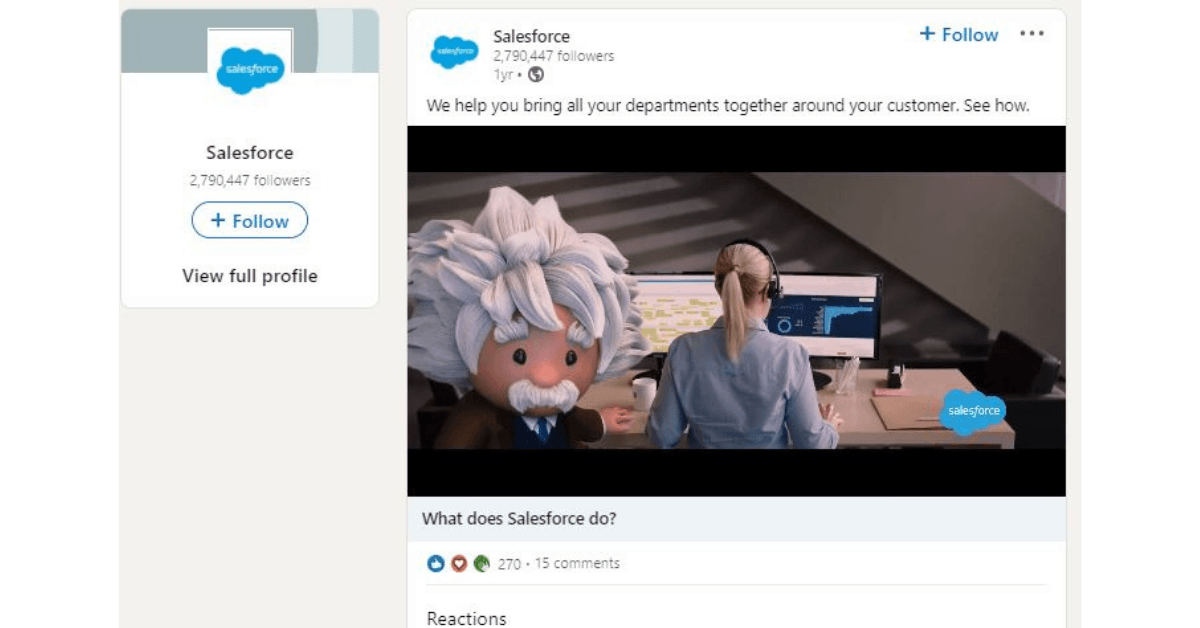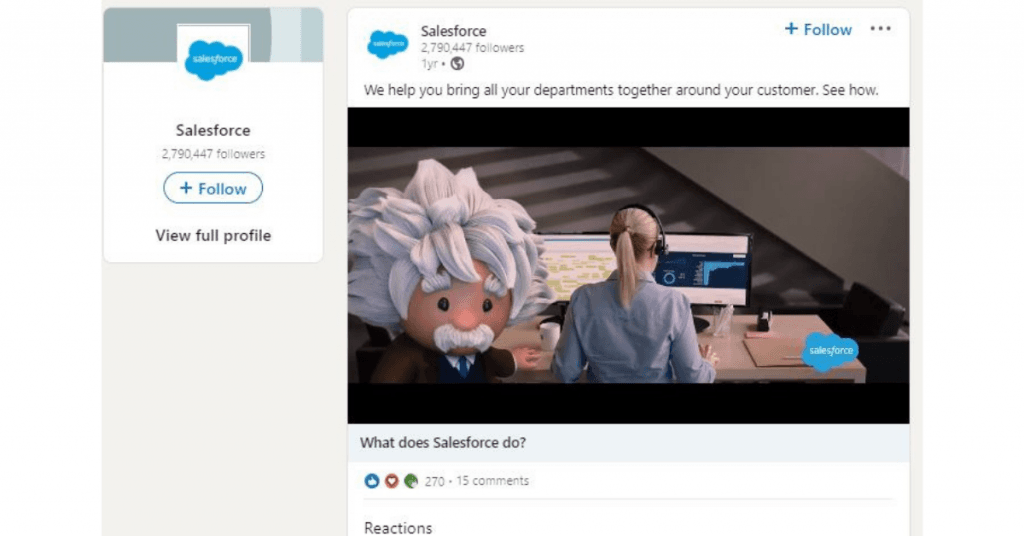 This short 30-second clip is another exciting ad that generated a remarkable level of engagement. The video from Salesforce is created to provide viewers with a concise introduction to the company and its products.
What makes the video catchy is its use of animated characters in the same video with actual people. The unique interaction is done so perfectly that they're practically in harmony together. The voiceover is also topnotch.
3. Visually descriptive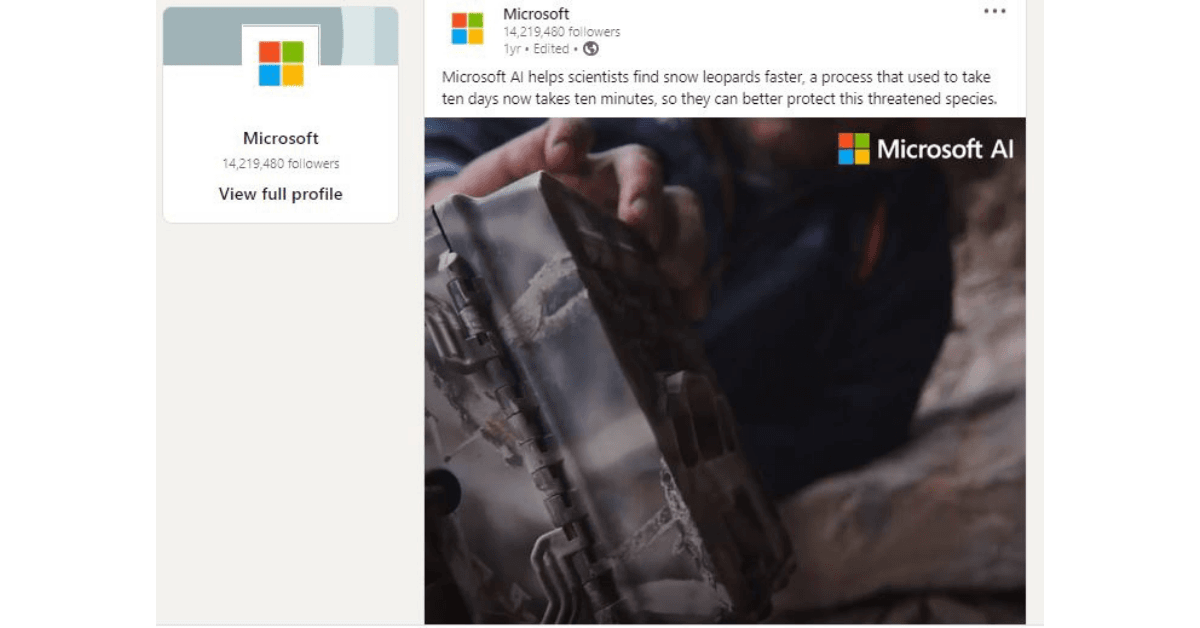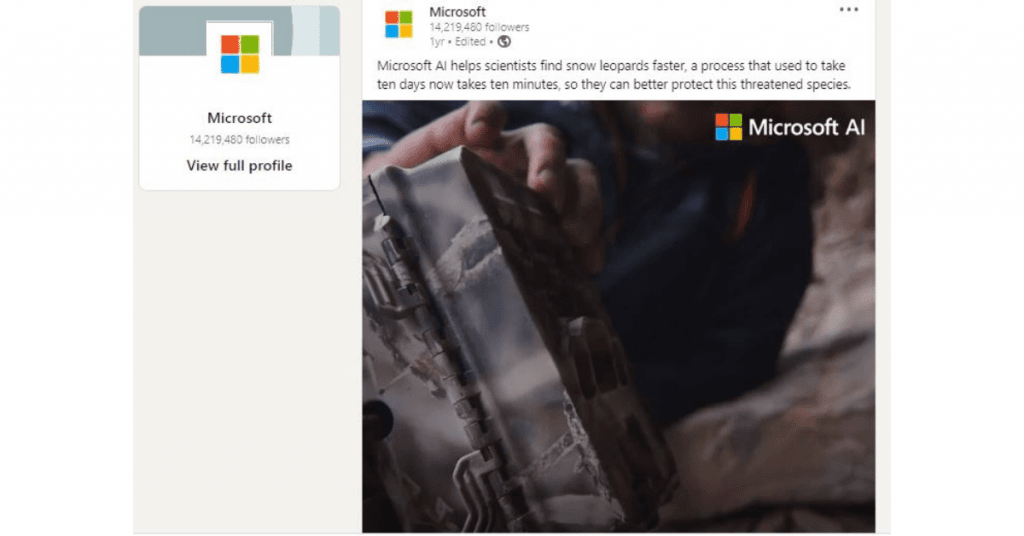 People love to watch visually descriptive videos. If the video is also short, consider it a bonus. That's exactly what Microsoft achieved with the video ad above.
The amazing ad describes how technology can be used to not only empower humans but nature in general.
The video shows how Microsoft's AI can easily find snow leopards faster to help scientists better protect the endangered species. It is visual, short, direct, and even inspirational!
4. Use of texts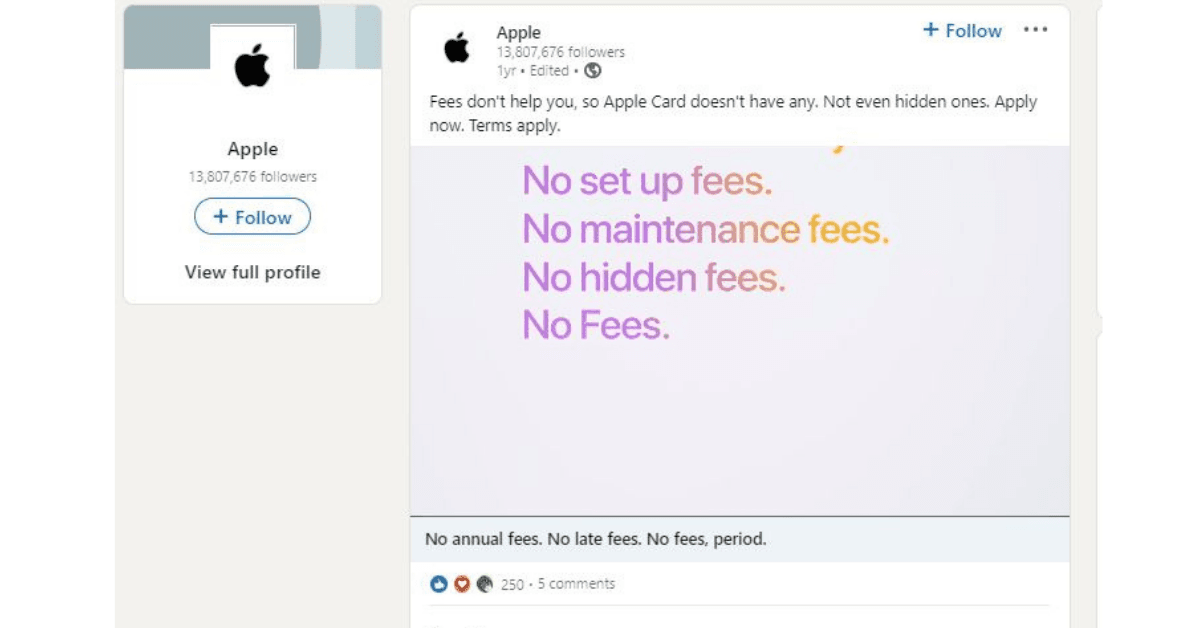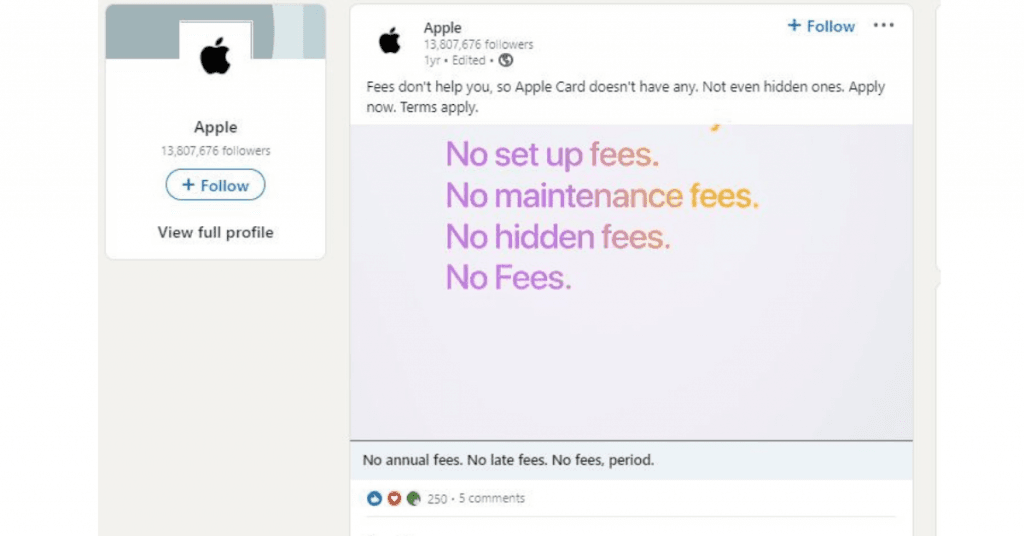 Texts can make an ad come out simple and clear from the initial second it starts playing. Texts are well-utilized in this video ad produced by Apple.
The goal of the ad is to let viewers know that Apple Card doesn't have any hidden fees. The ad is simple, short, engaging, and clearer than the sky in summer.
5. Expressive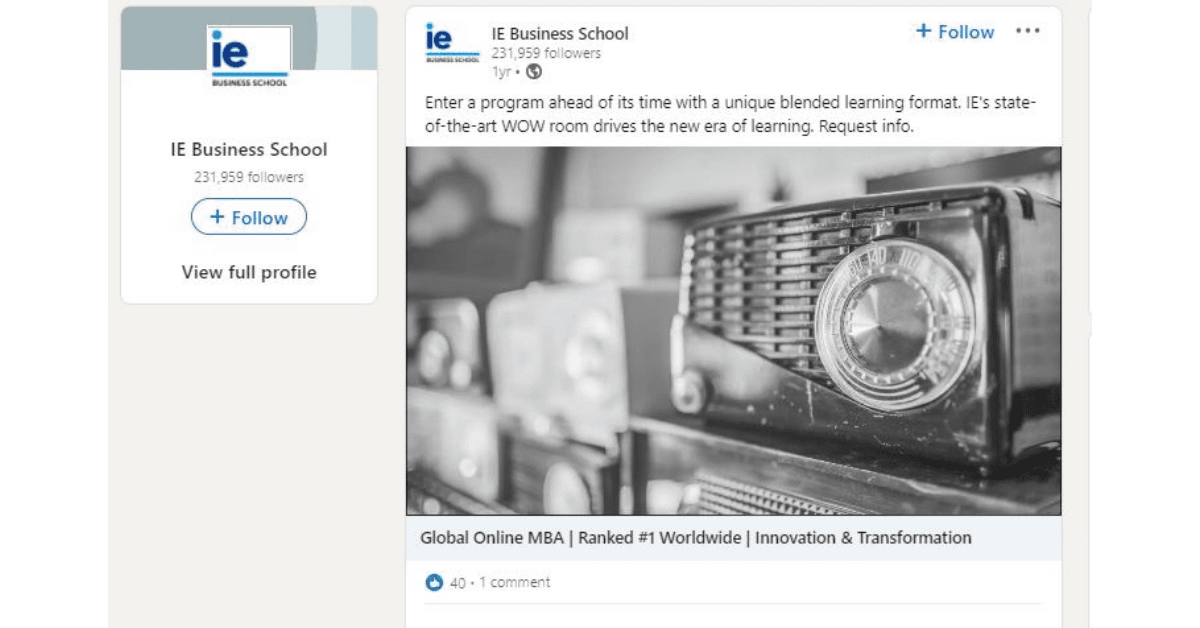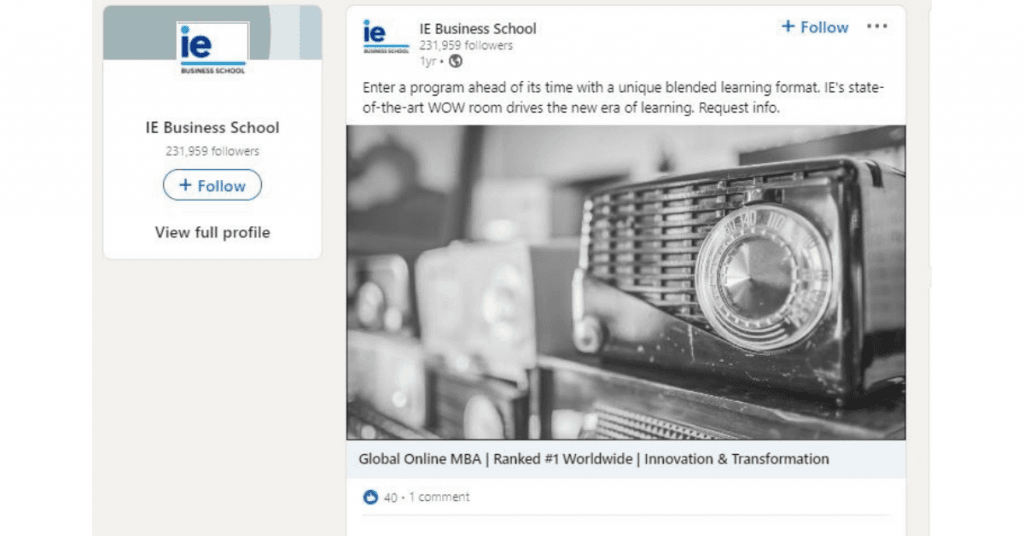 Another characteristic of a high-performing LinkedIn video ad is that it has to be expressive. This example from IE Business School manages to demonstrate exactly that.
The clip expresses how fast and dynamic the business world is today. Indeed, it is an inspirational video if you agree with us.
The only drawback to the video is its length as its duration is 1 minute and 13 seconds which we believe could be shorter.
Aside from that, the editing is classic and the text is awesome. The music also blends well with the theme of the video ad.
6. Animation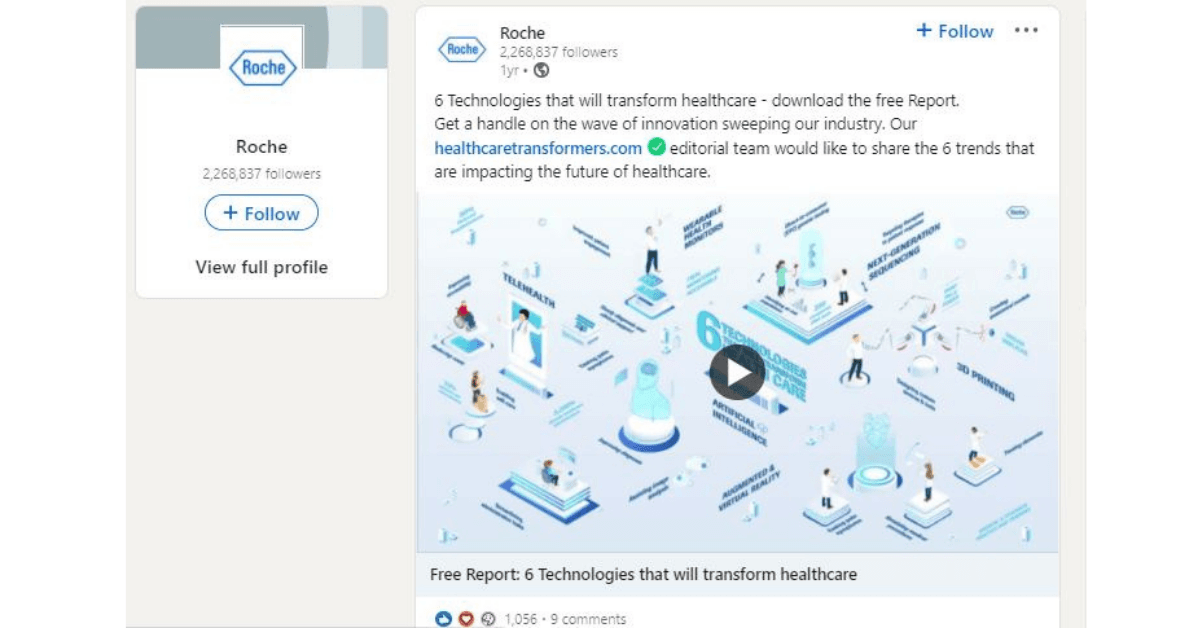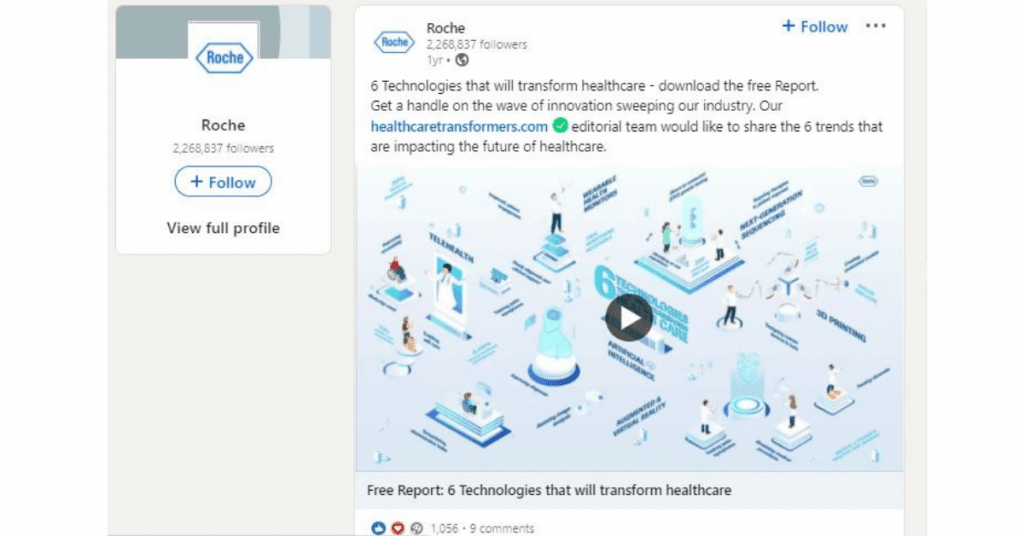 Animated video ads can be exciting to watch and they also drive up a good level of engagement. The thing with animations is that they have a way of drawing a viewer's attention when well executed.
That's what Roche achieved with this short, cute animation. Despite being a pharmaceutical company, they held nothing back in ensuring the ad is colorful and attractive.
It will no doubt grab your attention and nudge you into downloading their free report. However, we feel the length could have been a bit more and the texts should be improved on. They're quite small.
7. Demos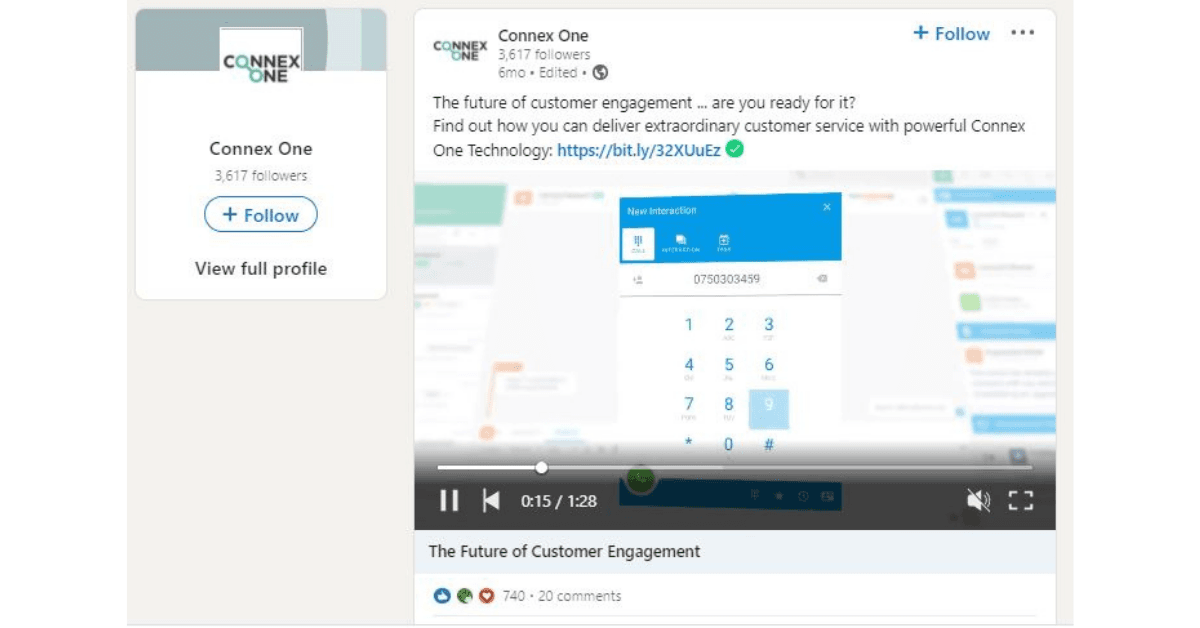 Here's a powerful video ad from Connex One that describes how their technology can be used to deliver exceptional customer service.
We find it very inspiring as it reminds us of how far we've come with technology in human interactions.
It doesn't come with a voiceover but the soundtrack is emphatic and underlines confidence in the product.
Conclusion
LinkedIn video ads are awesome for a B2B or B2C brand. They are also the perfect medium for startups to launch their companies.
However, it's not easy trying to figure what type of video would generate the best engagement from LinkedIn ads.
But we believe that some of the videos in this article can guide you along that path as you strive to achieve a high-performing LinkedIn video ad.